Visiting Us From out of Town?
We do everything in our power to make your visit simple and convenient.
From Beirut to Bangkok to Beijing to the Bay Area, patients come from all over the world to have laser vision correction surgery with Mark R. Mandel, MD.
We provide the following resources to make your visit to Optima Eye easy and enjoyable.
Convenient Scheduling Options
Although the San Francisco Bay Area is a great place to visit for an extended period of time, we realize that some of our out-of-town patients are on a tight schedule. We can help you make the most of your time by scheduling all your appointments for the same day — including your vision correction procedure.
At-Home Follow-Up Care
If you cannot return to Optima Eye for your follow-up appointments, Dr. Mandel can personally recommend physicians in your area to provide follow-up care.
Accommodation Information
Below is a list of hotels that are conveniently located throughout the South and East Bay. To make reservations, please contact the hotel directly.
San Jose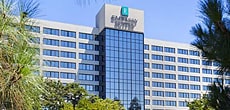 Embassy Suites
2885 Lakeside Drive
San Jose, CA 95054
408-496-6400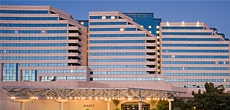 Hyatt Regency
5101 Great America Parkway
San Jose, CA 95054
408-200-1234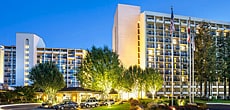 Marriott
2700 Mission College Blvd.
San Jose, CA 95054
408-988-1500
Castro Valley / Hayward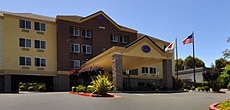 Comfort Suites
2419 Castro Valley Blvd.
Castro Valley, CA 94546
510-889-9300
Hampton Inn
24137 Mission Blvd.
Hayward, CA 94541
510-247-1555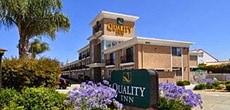 Quality Inn
2532 Castro Valley Blvd.
Castro Valley, CA 94546
510-538-9501
Concord
Concord Hilton
1970 John Glenn Drive
Concord, CA 94520
925-827-2000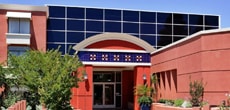 Crowne Plaza
45 John Glenn Drive
Concord, CA 94520
925-825-7700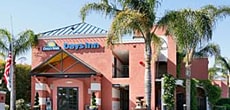 Days Inn
5370 Clayton Road
Concord, CA 94521
925-674-9400
Restaurant Information
We also offer our out-of-town patients the following information about restaurants in the area. There is a wide range of types of cuisines available, from American fare to Japanese and Mexican cuisine options.
San Jose
Bennigan's
American Irish Cuisine
4150 Great America Parkway
San Jose, CA 95054
408-748-0378
Birk's
Steak and Seafood
3955 Freedom Circle
San Jose, CA 95054
408-940-3985
Pedro's
Mexican Food and Cantina
3935 Freedom Circle
San Jose, CA 95054
408-496-6777
Castro Valley / Hayward
Bijou Restaurant and Bar
French California Cuisine
1036 B Street
Hayward, CA 94541
510-888-1092
Buffalo Bills Brewery
California Cuisine
1082 B Street
Hayward, CA 94541
510-886-9823
Buon Appetito
Italian Cuisine
917 A Street
Hayward, CA 94541
510-247-0120
Dino's Restaurant
American Family Dining
3600 Castro Valley Blvd.
Castro Valley, CA 94546
510-537-1454
Concord
Benihana Japanese Restaurant
1989 Diamond Blvd.
Concord, CA 94520
925-827-4220
Elephant Bar
1225 Willow Pass Road
Concord, CA 94520
925-671-0119
La Piñata
Mexican Restaurant
2301 Willow Pass Road
Concord, CA 94520
925-609-9119
To schedule an appointment with San Jose / East Bay LASIK surgeon Dr. Mark R. Mandel, please contact Optima Eye today.
877-210-2020 ext. 3
510-886-3937

We have four convenient locations:
1237 B Street
Hayward, CA 94541
3945 Freedom Circle
Suite 130
San Jose, CA 95054
20400 Lake Chabot Road
Suite 302
Castro Valley, CA, 94546
1401 Willow Pass Road
Suite 100
Concord, CA, 94520