Serving San Jose, Hayward, Castro Valley, & Concord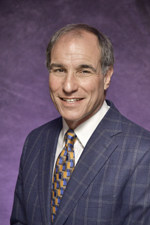 Mark R Mandel, MD is regarded as one of the best ophthalmologists in the Bay Area. He is a fellowship-trained corneal and refractive surgery specialist and is among the most experienced cataract surgeons in California. He has received the Castle and Connolly "TOP DOCTORS" award yearly since 2017.
Dr. Mandel was trained at Oxford University in England and graduated with honors while receiving both a bachelor's and master's Degree. He then earned his medical degree from the prestigious UCLA School of Medicine before completing his ophthalmology residency at California Pacific Medical Center in San Francisco. Dr. Mandel then completed a corneal transplant fellowship at the University of Iowa under the direction of Jay H Krachmer, MD.
The "Doctor's Doctor"
Mark Mandel, MD is known in the Bay Area as the "Doctor's Doctor" due to the fact that he is consistently selected by eye doctors and physicians to perform surgeries on them, their families, and their office staff. These physicians cite Dr. Mandel's experience, knowledge, surgical skill, and integrity as the reasons that they put their trust in him.
This trust carries over to the thousands of patients that Dr. Mandel sees every year. Dr. Mandel is considered an expert in the field of premium laser cataract surgery and LASIK surgery and keratoconus. Along with the dedicated and experienced Optima Eye Care team, Dr. Mandel provides high-quality care, in a caring environment.
Dr. Mark Mandel has been a recipient of the Castle Connolly Top Doctors award since 2017.
To learn more about your vision correction options with East Bay eye specialist Mark Mandel, MD, schedule a consultation at Optima Eye Care today. Contact us by calling 877-210-2020 extension 3, or by emailing us today. Offices located in Hayward, San Jose, Concord, and Castro Valley.
"Dr Mandel and the whole office team are not only professional and super-talented but also kind and thoughtful. I have to say I was nervous going into the office for the first time to discuss LASIK (particularly since my job depends on my eyes), but they answered all my questions patiently and made me feel completely confident with my decision. I had the procedure done about two months ago, and I'm loving being able to see without glasses! I highly recommend Dr. Mandel and am confident he is the most qualified and committed LASIK doctor in the Bay Area if not the nation. Thank you, Dr. Mandel!" – Yelp Patient Review
"As a practicing optometrist who works with many eye surgeons I chose Dr. Mandel for my eye surgery. He is the ultimate professional, compassionate and his staff is superb. There is a comfort level to his care that is very reassuring and supportive. I recommend him to my patients for cataract and refractive surgery, as well as, any corneal condition requiring extra expertise. " – Google Patient Review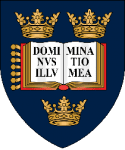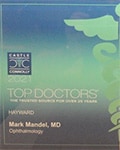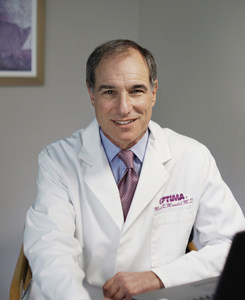 Physicians and their staff have a wide variety of laser surgeons from whom to choose. However, unlike yourself, they have the ability to do more detailed research through a complex network of health care professionals. A 'Doctor's Doctor' is a term used by physicians and health care professionals to define a highly respected physician who they would send their friends and family members to or even go themselves. This physician gains respect over the years based on clinical expertise and patient outcomes in a specialty. Doctors are in a unique position to know where to find the best doctors in their community.
Dr. Mandel has earned a reputation as a doctor's doctor in Northern California. Clinicians commonly seek his care for themselves and refer family and friends when eye care issues arise. Below is a partial list of physicians, surgeons, and optometrists, as well as their relatives and staff members, upon whom we have performed surgeries such as LASIK, LASEK, cataract surgery, EPI-LASEK, or PRK in San Jose or other locations.




MDs who have chosen us to perform surgery upon themselves:
| | |
| --- | --- |
| MD | Location |
| Athos, Lauren – Pulmonologist | Castro Valley |
| Bachelor, Eric – Plastic Surgeon | Castro Valley |
| Bell, David – Orthopedic Surgeon | Fremont |
| Black, Robert – Ophthalmologist | Fremont |
| Brink, Robert – Plastic Surgeon | San Mateo |
| Brungardt, James – Vascular Surgeon | Modesto |
| Calhoun, Paul – Dermatologist | Arizona |
| Campbell, Matthew – Internal Medicine | Brentwood |
| Campbell, Mearl – Opthalmology | Livermore |
| Chandler, Kala – OBGYN | Hayward |
| Chappell, Ann – Psychiatrist | Oakland |
| Cruikshank, John – Pediatrics | Modesto |
| DaShiell, A.N. – Family Medicine | Modesto |
| Dawson, Laurie – Emergency Medicine | Modesto |
| Eck, Douglas – Family Medicine | Merced |
| Evnin, Kerry – Family Practice | Modesto |
| Feldstein, Charles – General Surgeon | Hayward |
| Ferrari, Michelle – Child Psychiatrist | Cupertino |
| Fields, Kathy – Dermatology | Bay Area |
| Fisseha, Seble – Pediatrician | Oakland |
| Fluence, Joseph – Anesthesiologist/Pain Management | Modesto |
| Fontaine, James – Radiologist | San Ramon |
| Francis, Patti – Pediatrics | Lafayette |
| Gay, Andre – Orthopedic Surgeon | Fremont |
| Gee, Tiffany – Family Practice | Tracy |
| Gelbert, David – Nephrology | Santa Cruz |
| Getzelman, Julia – Pediatrician | San Francisco |
| Goldman, Jerrald – Orthopedic Surgery | San Ramon |
| Goldsmith, Stanley – Obstetrician | Hayward |
| Grabow, Ken – Anesthesiologist | Newport Beach |
| Grant, Joseph – Orthopedic Surgeon | Pleasanton/San Ramon |
| Green, Paula – Anesthesiologist | Modesto/Sacramento |
| Griuas, Plato – Ophthalmologist | Palo Alto |
| Guzman, Jose – Anesthesiologist | Salinas |
| Hardy, Robert – Orthopedic Surgeon | Pleasanton |
| Havener, Allen – Radiology | Oakland |
| Herbert, Alexander – Orthopedic Surgeon | Sun Valley, ID |
| Ho, Lin – Orthopedic Surgeon | San Francisco |
| Hume, Robert | Crystal Bay |
| Hussain, Hussan – Cardiologist | Modesto |
| Im, Taeho – Anesthesiology | Modesto |
| Johansen, Tom – Ophthalmologist | San Leandro |
| Juareguito, John – Orthopedic Surgeon | Walnut Creek |
| Kohleriter, Eric – Internal Medicine | Hayward |
| Lal, Shalini | Los Angeles |
| Langmuir, Virginia | Menlo Park |
| Lee, Russell – DDS | Oakland |
| Logan, Avis – Family Practice | Oakland |
| Logvin, Fedor – Anesthesiologist | Castro Valley |
| Lollar, Mark – Obstectrics & Gynecology | Alamo |
| Loller, Stephanie – Dentist | San Jose |
| Loman, Jane – Ophthalmologist | Oakland |
| Lovett, Craig – Orthopedic Surgery | Altaville |
| Mall, Wayne – Pulmonary (retired) | Fremont |
| Marciano, Benedict – Occupational Medicine | San Ramon |
| McBride, Charles – Ophthalmologist | Modesto |
| McConnell, Mark – Pediatrics/ICU | San Jose |
| McMillan, Lisa – Orthopedics | Turlock |
| Melone, Paula – Perinatologist | Walnut Creek |
| Merrigan, Timmothy – Family Medicine | Walnut Creek |
| Mevi, Jason – Internal Medicine | Los Banos |
| Murphy, Frederick – Pediatrics/ICU | Modesto |
| Murphy, Marcella – Pediatrician | Modesto |
| Myers, Danielle | Modesto |
| Nagarajan, Babitha | San Jose |
| Nash, Andrew – Pediatrics | Alamo |
| Ng, Theresa – Pediatrics | Modesto |
| Okamura, Tessie | Walnut Creek |
| Panganiban, Walter – Family Practice | Pleasanton |
| Pham, Liza – Pediatrics | Modesto |
| Phan, Nguyen – General Surgeon | Oakland |
| Porciuncula, Generoso – Internal Medicine | Hayward |
| Quan, Cynthia – Pediatrics | Alamo |
| Rao, Kavitha – Child Psychiatry | San Jose |
| Rico, Frank – Anesthesiologist | Castro Valley |
| Riehle, Douglas – Radiologist | San Ramon |
| Roberts, Edwin – General Practice | Retired |
| Rodan, Katie – Dermatology | Oakland |
| Romeo, Lisa – Family Practice | Turlock |
| Rosenwein, Marilyn – Obstectrics & Gynecology | San Mateo |
| Sabharwal, Maskeen – Ophthalmologist | Fremont |
| Shabart, Elmer – Surgeon | Retired |
| Simon, Barry – Emergency Medicine | Oakland |
| Simons, Pamela – Obstectrics & Gynecology | Hayward |
| So, Kirk – Radiologist | San Francisco |
| Soper, Rachelle – Emergency Medicine | Modesto |
| Stevenot, Anne – Dermatologist | Soquel |
| Sue, Don – Dentist | Livermore |
| Tajirian, Ani – Dermatology/Mohs Surgeon | Oakland |
| Takase-Sanchez, Michelle – OB-GYN | San Jose |
| Tam, Tony – General Surgeon | Modesto |
| Tanner, Steve – DDS | Walnut Creek |
| Thompson, Tracy – Pain Management | Pleasanton |
| Tillim, Jeremy – Emergency Medicine | Castro Valley |
| Ure, Herbert – Family Medicine | Lafayette |
| Van Zino, Karen – Family Practice | Pleasanton |
| Vorse, Kimberly – Anesthesiologist/Pain Management | Sun Valley, ID |
| Wafa, Sameena – Pediatrics | Modesto |
| Winters, Randy – Obstectrics & Gynecology | Modesto |
| Wong, Jadene – Pediatrics | San Jose |
| Wong, Vernon – Orthopedics | Modesto |
| Wotowic, Paul – Plastic Surgeon | San Ramon |
| Wynn, Michael – General Surgeon | San Ramon |
| Zeme, Mark – ENT | Castro Valley |
Optometrists who have chosen us to perform surgery upon themselves, their relatives, and their staff:
| | |
| --- | --- |
| OD | Location |
| Andre, Curt | Turlock |
| Arnesty-Olian, Marcie | San Mateo |
| Asher, Kim | Castro Valley |
| Asmus, Paula | Richmond |
| Baker, Carolyn | San Jose |
| Barreto, David | San Jose |
| Bell, Barbara | Los Gatos |
| Black, Roy | Hayward |
| Bloomingcamp, Coni | Oakdale |
| Brewer, Dennis | Turlock |
| Bronge, Matthew | Brentwood |
| Burger, Frank | San Jose |
| Cazden, Burton | San Francisco |
| Chan, Joelle | San Ramon |
| Chan, Matthew | Concord |
| Chatwani, Shital | Newark |
| Chi, Amy | Campbell |
| Chin, Daniel | Alameda |
| Chin, Freda | Turlock |
| Chinn, Brent | Mountain View |
| Choy, Stephen | San Jose |
| Christie, Nicolas | Lafayette |
| Chun, Judy | San Francisco |
| Clark, Alan | Mountain View |
| Coates, Terry | Modesto |
| Collins, Michelle | Valencia |
| Corcoran, Richard | Marina |
| Cushing, Linda | Walnut Creek/Pleasant Hill |
| Daily, Charles | Modesto |
| Dally, Craig | Campbell |
| Dear, Weyland | San Jose |
| DiMartino, Robert | Lafayette |
| Elliott, Brian | Modesto |
| Emerson, Sidney | Los Banos |
| Fabian, Larry | San Jose/Saratoga |
| Faith, Steven | Livermore |
| Feldman, Scott | San Jose |
| Fleming, Doug | Sonora |
| Folkers, David | Sunnyvale |
| Fong, Joshua | San Leandro |
| Foothill Optometric | Pleasanton |
| Gallagher, David | Modesto |
| Gan, Cheslyn | Walnut Creek |
| Gaynor, Benjamin | Orinda |
| Giannotti, Anthony P | Scotts Valley |
| Gilman, (Doctor) | Quincy |
| Gin, Victor | Fremont |
| Gong, Janie | Los Gatos |
| Harano, Katherine | Fremont |
| Hartman, Dennis | Turlock |
| Hamill, Gary | San Mateo |
| Han, James | Cupertion |
| Haw, Eddy | Fremont |
| Helmus, Joann | Davis |
| Helmus, Mark | Davis |
| Hirsch, Carl | Walnut Creek |
| Hollister Vision Center | Hollister |
| Horner, Kerry | Modesto |
| Huerta, Andrea | San Francisco |
| In Focus Optometry | San Jose |
| Inadomi, Suzan | Oakland |
| Iwata, Chris | Angels Camp |
| James, Brendan | Turlock |
| Jetter, Pamela | Livermore |
| Julian, Alan | Turlock |
| Kajioka, Keith | Modesto |
| Kallmann, Karen | San Jose |
| Kamena, Marshall | Livermore |
| Kan, Raymond | Moraga |
| Kao, Jennifer | San Jose |
| Keswani, Rahul | El Cerrito |
| Khayatan, Selin | Danville |
| Kiggins, Thomas | Redwood City |
| Kinoshita, Ann | Sunnyvale |
| Knotts, Donald | Castro Valley |
| Lacey, Laura | Concord |
| Laffin, James | Patterson |
| Lai, Ha | Milpitas |
| Lasher, Donald | San Jose |
| Lavieri, Michael | Manteca |
| Levine, Saul | San Jose |
| Levington, Norma | San Jose |
| Lewis, Jeffrey | Orinda |
| Lim, Thomas | San Jose |
| Lim, Valerie | Oakland |
| Liu, Teresa | Oakland |
| Livermore Optometric Group | Livermore |
| Louie, Gary | Union City |
| Lum, Randall | San Francisco |
| Lutosky, Sharon | Modesto |
| Madlangbayan | Hayward |
| Mah, Joan | South San Francisco |
| Mah, Marvin | Fremont |
| Maher, Mark | Morgan Hill |
| Malik, Fazila | Mountain View |
| Meridian Family Eye Care | San Jose |
| Miedema, Eric | Modesto |
| Mihok, Tom | Oakdale |
| Milano, Alan | Fremont |
| Miller, Mia | Greenbrae |
| Miller, Tracy | Los Gatos |
| Milpitas Optometric Group | Milpitas |
| Mook, Melanie | Antioch |
| Mt. View Optometry | Mountain View |
| Narayan, Robit | Campbell |
| Nebeker, Neil | Merced |
| Neishi, John | San Leandro |
| Nelson, Gary | Alameda |
| Nelson, John | Castro Valley |
| Ng, Joann | Daly City |
| Ngan, Julie | San Jose |
| Nguyen, Uyen | Hayward |
| Nuccio, John | Modesto |
| Nyssen, Jan | Campbell |
| Optical Illusions | San Mateo |
| Optima Eye Center | Hayward |
| Ottati, Michael | Walnut Creek |
| Pedersen, Raymond | Fremont |
| Pegueros, Raul – Retired | Fremont |
| Perry, Steven | Modesto |
| Pham, Nicole | San Jose |
| Pietrantonio, Jim | Los Gatos |
| Polheus, Ilene | Los Gatos |
| Portman, Dodd | San Jose |
| Ramsey, Randall | Pleasanton |
| Reyes, Alejandra | San Leandro |
| Ristow, Sue | Walnut Creek |
| Rosenow, Eldon | Modesto |
| Rowley, Gerald | Retired |
| Ruzicka, Christopher | Concord |
| San Ramon Family Optometry | San Ramon |
| Saratoga Vision Center | Saratoga |
| Scaief, Lee | Oakdale |
| Scharff, Dorit | San Jose |
| Schyeimsky, David | Milpitas |
| Shadid, Paula | Rohnert Park |
| Sheppard, Shelly | Alameda |
| Shintani, Kelly | Orinda |
| Shipman, Elizabeth | Modesto |
| Shiu, Donny | San Jose |
| Shoji, Nancy | Modesto |
| Slater, Frederick | Campbell |
| Soares, Trajan | Los Banos |
| Staples, Veronica | Pleasanton |
| Tandrow, Timothy | San Francisco |
| Thompson, Kim | Santa Cruz |
| Tong, Senoch | San Francisco/Oakland |
| Tsang, Stephanie | Cupertino |
| Tsang, Susana | Not Listed |
| Tsujimoto, Eugene | Fremont |
| Viramontes, Dawn | Oakdale |
| Visendi, Peter | San Leandro |
| Vision Faire Optometry | Modesto |
| Vue, Pahoua | Merced |
| Wang, Michael | Elk Grove |
| Wing, Gerald | Ceres |
| Wong, Norman | San Francisco |
| Wotkyns, Margaret | Oakland |
| Wu, Stephanie | Castro Valley |
| Yamada Randy | Danville |
| Yang, Andy | Pleasanton |
| Yokoi, Scott | Oakland |
| Young, Esther | San Francisco |
| Yu, Way | Richmond |
| Zheng, Frank | Lafayette |