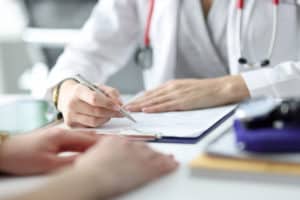 Optima is a comprehensive ophthalmology practice with emphasis on refractive surgery and high technology premium surgical care of cataracts.
We are closely associated with more than 400 optometrists throughout Northern California who routinely work with us in the co-management of refractive surgery and premium cataract care.
We are confident that you and your patients will find our state-of-art federally certified facility and knowledgeable staff easy and pleasurable to work with. We pride ourselves on providing our patients with the best and most up-to-date methods of treating ocular conditions. We are dedicated to working with you in offering the best possible pre and post-operative care. Because we understand that high quality timely communication with referring providers is paramount, we are committed to devoting human and technological resources to ensure seamless access.
Our scope of practice includes the following:
We realize that treating patients who desire and require quality care necessitates talent, patience and most importantly, skill. We are confident that you'll find working with us a satisfying and rewarding experience.
We look forward to establishing a long-lasting and mutually beneficial relationship with your practice.
As part of our co-management program, we offer practice-building resources to our affiliated doctors:
To learn how co-management with Optima can benefit your patients and your practice, please contact Helen or Christina, by calling our office at 877-210-2020 ext. 3 or emailing us at mmandel@optimaeye.com.
Sincerely,
Mark Mandel, M.D.
Medical Director
Optima