How to Choose a Refractive Surgeon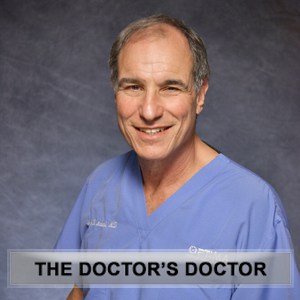 As more and more laser eye surgeons and facilities perform corrective vision surgery and more slash their price to attract patients, it is increasingly important for patients to sort through all of the claims in choosing a surgeon and the right facility.
Here are some elements which are critical to your decision. You must ask the doctor and his staff questions.
Experience
Your refractive surgeon should have years of experience treating nearsightedness and astigmatism surgically. A recognized fellowship in corneal surgery is essential. Also, you should speak with patients who had the surgery performed years ago, not just recent patients. Surgeons performing LASIK should have decades of experience using the microkeratome and the femtosecond laser — the instruments used to create the corneal flap. Your surgeon should have performed a minimum of 10,000 LASIK procedures. If you are interested in LASIK, be sure your surgeon has this level of experience.
Comprehensive Skills
Your refractive surgeon should be skilled at all of the currently available techniques to treat vision problems. Today, patients have the luxury of a choice among different procedures such as all laser LASIK, PRK, ICL and clear lens extraction. Unfortunately, a surgeon who knows how to perform only one procedure will not offer choices. Additionally, enhancements (touch-ups) may require the use of advanced surgical techniques mastered by only experienced refractive and corneal surgeons
Dedication to Refractive Surgery
Some surgeons dabble in refractive surgery, performing a few cases here and there. Your surgeon should be firmly committed to refractive surgery and should be performing hundreds of procedures each month.
Personality and Style
Your vision is precious, and you must feel comfortable with your surgeon on a personal level. Some of the surgical procedures are complex, and you may have many questions which must be completely answered prior to and after your surgery. Your surgeon should welcome such questions and be available to answer them in an honest and caring manner.
State-of-the-Art Equipment
Some surgeons use excimer lasers that are homemade, custom, or reimported devices which may not be approved by the FDA. Additionally, many of these machines are not regularly serviced by the laser manufacturer. Be sure that if you have a laser procedure, you ask the surgeon if the laser being used is an FDA approved machine which is being properly serviced. At OPTIMA we use the latest VISX Star S4 laser and the Allegretto laser, both with active tracking and large pupil capabilities. Additionally, we employ the IntraLase and Ziemer femtosecond lasers to make the flap for all-laser LASIK.
Expert Staff
Before, during and after your procedure you will interact closely with the office and surgical staff. It is important for the staff members to be expert in taking care of the needs of refractive surgical patients. A staff dedicated to refractive surgery, many of whom have had the various procedures themselves, is best able to make sure that your entire surgical experience is rewarding, pleasant, successful, and enjoyable.
How Do Other Eye Doctors Feel About Your Choice of Surgeon?
The surgeons at OPTIMA are honored that not only do other eye doctors send their patients for surgery, but we have performed surgery on hundreds of doctors, their staff and their families.
See Why Professionals Choose Optima For Their Surgery
Make sure that other eye doctors in the community respect your surgeon! The best way to find out is to call your eye doctor or contact a few at random and ask them.
We are proud to say we satisfy all of the above. Just ask our patients and other eye doctors.