Offices in Hayward, Castro Valley, Concord & San Jose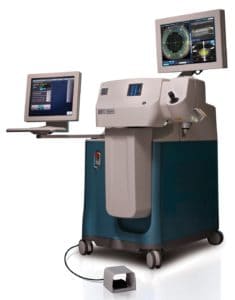 Just as you have choices in the lenses you receive during cataract surgery, you also have the option of choosing the technology that's used to perform your procedure. That means you have the choice between surgery performed by hand (using manual surgical instruments) or with the assistance of the latest laser technology.
The Next Evolution in Cataract Surgery
In traditional, non-laser cataract surgery, Dr. Mandel makes incisions and removes the cataract using traditional surgical instruments and blades. The LenSx Laser performs several of the most critical steps of the surgical process with an image-guided femtosecond laser.
What is the LenSx® Laser?
The LenSx Laser is an advanced piece of technology that operates with unmatched precision and computer control, helping Dr. Mandel customize the procedure to your eye. When you choose the LenSx Laser, you'll enjoy a range of benefits.
A Custom Solution for Your Eyes
While all human eyes share the same basic anatomical structure, every eye is just a bit different in terms of size, depth, curvature of the cornea and other key features; this is why every eye must be carefully measured and mapped prior to cataract surgery. While these measurements have been routinely performed prior to surgery, the LenSx Laser uses a range of highly advanced technologies – including integrated optical coherence tomography (OCT) – to capture incredibly precise, high-resolution images of your eye. These images – and the measurements and data they provide – are then used to plan the procedure, program the laser and carry out the treatment plan to exact specifications not attainable with traditional surgery.
Computer Control to Ensure Unmatched Precision and Accuracy, Every Step of the Way
The LenSx Laser adds computer control and laser accuracy to key steps of cataract surgery. Its unique software control system analyzes high-resolution OCT images of your eye; it helps the surgeon to design a customized procedure; and then, it visualizes and performs the procedure on command from Dr. Mandel! To further enhance accuracy, a soft patient interface connects your eye to the image-guided surgical unit, so that both the LenSx Laser computer and the surgeon commanding it have precise, real-time images at all times during the laser procedure.
The LenSx Laser was the first femtosecond laser that the FDA approved for use in cataract surgery. Dr. Mandel was among the first surgeons in the Bay Area to offer this technology to his patients.
When you choose the LenSx® Laser approach, you will enjoy the benefits of: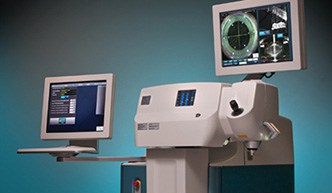 Comfortable, relaxed setting
Enhanced precision
Faster recovery time
Astigmatism control