Are You a LASIK Candidate?
Serving San Jose, Hayward, Castro Valley & Concord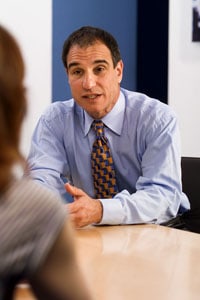 Do you suffer from nearsightedness, farsightedness, or astigmatism? Do you find glasses or contacts cumbersome or uncomfortable, and wish you could reduce the prescription strength or discard them altogether?
If you answered "YES" to either of these questions, you may be a good candidate for LASIK or other vision corrective surgery. Before this decision can be made however, you must have an eligibility exam and consultation. Dr. Mark Mandel will ask questions about your medical history and perform a thorough eye exam and specialized imaging of the eye  designed to determine if the procedure is appropriate for your individual case. We will also talk about the benefits, risks, available options, and preparation and recovery associated with the surgery to ensure that your goals and expectations are realistic.
Contact us today to schedule a consultation! We have four convenient locations in Hayward, Concord, San Jose and Castro Valley, CA.