Wavefront LASIK
Also serving San Jose, Hayward, Castro Valley & Concord
VISX S4 / CustomCornea® / Allegretto Wave-EyeQ ®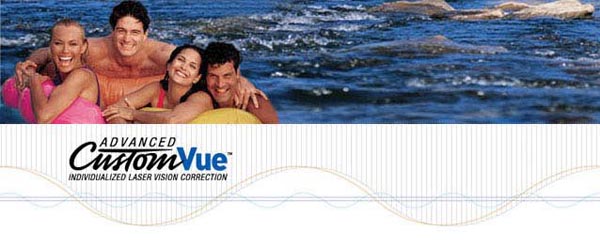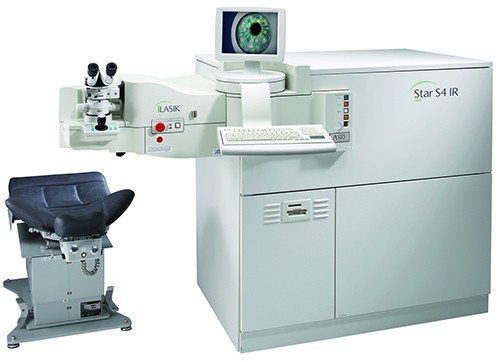 For years, excimer lasers have been used for LASIK and  PRK, to correct "lower order" abnormalities (aberrations) such as nearsightedness, farsightedness and astigmatism. However, other visual distortions, called "higher order aberrations", can be responsible for decreasing the overall quality of your vision. These imperfections in your eye's optical system may affect the clarity of your vision and how well you see at night or in low light conditions. Higher order aberrations are more apparent when the pupil is large and can cause glare, halos and other unpleasant visual effects. Unless these higher order aberrations are kept to a minimum, the quality of your vision after your laser treatment may not be ideal, even if you have measurable vision of 20/20 in the exam room.
Traditionally, we have only been able to measure lower order aberrations, and then correct these aberrations with glasses or contact lenses. Conventional LASIK attempts to replicate the vision obtainable with the best glasses and contact lenses. Although the results with conventional LASIK have been excellent, we no longer offer "conventional" LASIK or PRK. We only use lasers that perform wavefront-guided and wavefront-optimized laser treatment. This is because not only are the visual acuity (20/20) results better, but the quality of the vision is superior due to the induction of fewer higher order aberrations. With Wavefront laser treatment, hundreds of individual locations are treated in order to attempt to minimize higher order aberrations thereby diminishing glare, halos, starbursts and decreased contrast sensitivity.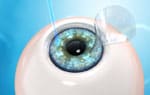 Illustration of the laser
treating individual spots
Wavefront-guided laser is possible due to the invention of a sophisticated diagnostic device called an "aberrometer". This instrument has been adapted from technology first used for specialized telescopes. It was developed to correct distortions in light waves from space allowing researchers to accurately view images of stars and planets. The wavefront device in our laser centers uses similar technology to measure light waves as they travel through your eye. This technology provides a precise and more detailed analysis of your visual system. As the light waves travel through your eye's optical system, the distortions in your vision are measured. The device captures the distorted waves as they exit your eye and mathematically compares them to a plane of flat light waves that would have been reflected if your optical system were 'perfect'. Next, a map is generated representing your unique visual distortions, including both lower and higher order aberrations. This map serves as a guide to direct the laser as to where to reshape the cornea to correct your specific personal visual abnormalities.
Custom Eye Surgery with Wavefront LASIK Technology Using the Allegretto Laser
The ALLEGRETTO WAVE® Eye-Q customizes every treatment based on the patient's individual prescription and the shape of their cornea. The Wavefront Optimized™ treatment considers the unique curvature and biomechanics of the eye to preserve the quality of vision by inducing fewer distortions that can cause glare and halos at night.
Read more about the laser technology at our practice.
Traditional LASIK vs. Custom Wavefront Optimized™ LASIK
The "traditional," "standard," or "conventional" LASIK mode does not account for a patient's pre-existing corneal shape and is not designed to adequately treat the peripheral cornea. The result is the creation of distortions or aberrations that cause a decrease in the quality of vision and an increase in glare, particularly at night. These aberrations tend to increase with higher amounts of nearsightedness (myopia) and farsightedness (hyperopia). The ALLEGRETTO WAVE® Eye-Q was designed to provide custom LASIK™ treatments by incorporating wavefront principles into each procedure while adjusting the treatment to the patient's unique corneal curvature.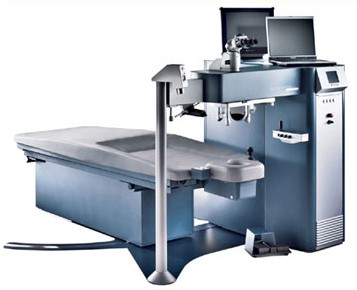 The WaveLight® ALLEGRETTO WAVE® EYE-Q is the fastest laser system available in the United States – treating at a speed up to 500 Hz. The increased speed allows us to perform one diopter of correction in three seconds. Reducing treatment time allows for a LASIK procedure that is more comfortable, and for higher amounts of correction, more accurate than ever before. The EYE-Q laser is ideal for patients who suffer from high myopia, hyperopia (farsightedness) and high astigmatism that previously required an extensive amount of time to treat.
Schedule a Consultation Today
Wavefront LASIK is one of the most advanced laser technologies currently available. Dr. Mark R. Mandel and the team at OPTIMA Eye are pleased to offer this sophisticated treatment to patients throughout San Jose and the East Bay Area. If you would like to learn more about Wavefront LASIK, or would like to schedule a consultation, contact us today at 877-210-2020 ext. 3. OPTIMA has convenient locations in San Jose, Hayward, Castro Valley and Concord, CA.