Here are some of the compliments we have received from satisfied patients. We enjoy hearing from our patients and always strive to provide excellent service and care.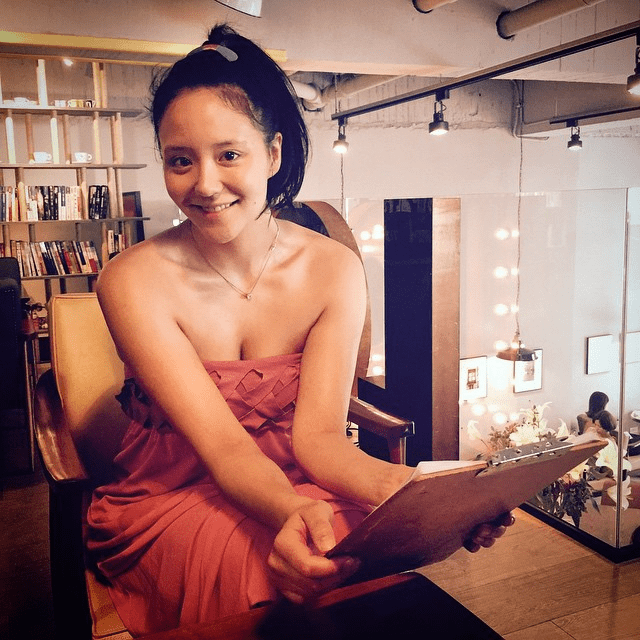 Katie Rodan, MD
Founding Dermatologist, Proactiv
---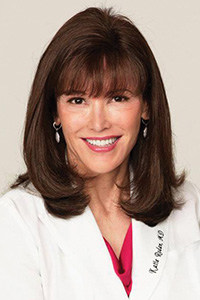 One of the best things I have ever done for myself is having LASIK eye surgery with Mark Mandel, M.D. I have a very busy schedule and lifestyle, and having this surgery has made everything I do easier, clearer and less complicated. From reading, to skiing, to traveling, to developing new products, and most importantly to treating my patients. I couldn't be happier with the results of my Lasik surgery.
Choosing Mark Mandel, M.D. was easy for me, because his reputation and expertise are well-known to me and other doctors within the medical community. His experience and integrity are exactly what every patient deserves. Additionally, I called a close friend in San Diego who is a prominent LASIK surgeon. He told me that there was only one LASIK surgeon in Northern California to go to….Dr. Mark Mandel.
I was lucky to have this information available to me, so I did not have to spend time trying to find the best surgeon. Physicians are fortunate to have a network to find the best doctor in each field. Having this "inside information" from within the medical community was invaluable to me. I constantly recommend him as the "best there is" to my patients, friends and family…and everyone is thrilled with their results! For me, Dr. Mandel is the only choice for laser vision correction.
Kathy Fields, MD
Founding Dermatologist, Proactiv
---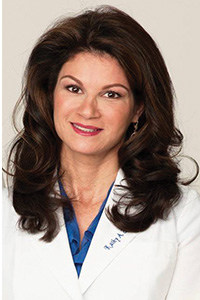 I have had poor vision since I was 8 years old. I converted easily to contacts at 13 and wore them until age 45. Then I struggled with dry eyes and bad vision triggered by menopause. I couldn't see with glasses or contacts. I was depressed. I had one option for my complicated condition-Lasik by the best Lasik surgeon. These are my eyes. I wasn't taking any chances. All referrals led to Dr. Mark Mandel.
I think of him everyday since the procedure. I can see the clock at the bedside, read the tiniest print and drive on a rainy road at night with confidence. Dr. Mandel absolutely changed my life. I have sent over a dozen patients to him who are equally happy. He is The doctor for your precious eyes.
Arlen Ness
Arlen Ness Motorcycles, Inc.
---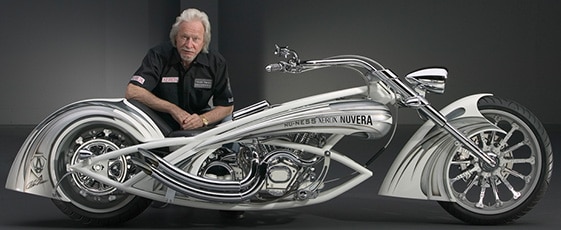 Deciding to have LASIK was one of the best things I have ever done for myself. I had been thinking about it for quite a while, but had not scheduled an appointment, primarily because I just didn't know where to go…who was the best surgeon around? For years I have heard ads on the radio about LASIK doctors, but honestly I just didn't have a good feeling about choosing a surgeon from a radio commercial. Fortunately for me, I have a close friend who is an extremely successful surgeon in Southern California who practiced in the Bay Area for 20 years. I knew that he would direct me to the most respected and experienced surgeon available. In fact, I thought he might recommend someone in the Los Angeles area, but, without hesitation, he told me to go see Mark Mandel, M.D. Having this referral from a trusted physician who really knows "who's who," was all I needed to proceed with making my appointment with Dr. Mark Mandel.
Every detail of my consultation, testing and discussions was handled professionally, honestly and with incredible ease by his staff. Meeting Dr. Mandel personally made it clear to me that I was in the right hands, and was the only surgeon that I would ever want to perform my surgery. It has been years since my surgery, I couldn't be more thrilled with the outcome! I only wish I would have done it sooner.
I am incredibly grateful to have found him and would recommend no one other than him to perform LASIK surgery. Since my procedure, my wife and several family members have also had Dr. Mandel perform their LASIK surgery. Thanks to my physician/friend in LA, I was pointed to a true expert and professional in laser vision correction.
Talk about the ultimate riding accessory!
Clear vision without glasses or contacts is clearly the best investment you can make.
Jan Yanehiro
Television personality
---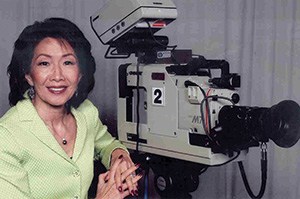 Three Times…A Charm!
Recently, I had cataract surgery…a painless, brilliant procedure that left me with razor sharp vision. Of course, I thank my surgeon, Dr. Mark Mandel. And, I should mention, this is the third time I am thanking him!

On a side note, I said to Dr. Mandel, "I thought cataracts were found in older people." Then, I instantly remembered…hello, I am 65!
Years ago, for my 50th birthday, I decided to give myself the gift
of LASIK. I had worn contacts since I was 16 years old. However, over
the years, I found myself wearing contacts and needing reading glasses as well.
I consulted with Dr. Mark Mandel. I had long known of Mark's impeccable reputation since we lived in the same community at one time. LASIK is quite simply a wonderful thing…in the right surgeon's hands. And Mark is indeed that surgeon. He pays keen attention to every detail, every test, every bit of your medical history. Six years later my eyes changed a little and I had a minor LASIK adjustment – again, quick, easy and painless with a great result.
One more thing about Mark, he leads a loyal, warm and informed office staff. Many staff associates have been with him for over 25 years, others at least a dozen years. That speaks volumes about his respected ability as a top surgeon as well as being a great guy.
Without a question, I am recommending Dr. Mandel to all of my friends!
Josh Mehler
---
As a professional digital media artist I was extremely cautious about having any kind of surgery on my eyes. I spend my days looking through camera lenses, setting up lights, and staring at a computer monitor working at pixel-level focus. So, any error could mean my profession. However, in the last year, I had heard many positive reports about modern Lasik techniques from friends and fellow artists. I asked my optician at Kaiser if she thought eye surgery was a good option, and she recommended Dr. Mandel. He had been her teacher, and had done the procedure on her own eyes. His experience as a corneal surgeon and his claims of "safety first" and great caution meant a lot to me.
I went in for the consultation. The friendly staff got me started right away, and did a number of tests on my eyes. At last, Dr. Mandel came in to look over my results. I am happy to report that he was not comfortable doing the procedure on my eyes. Apparently, my pupils are too large for the diameter of the laser to effectively treat. Dr. Mandel was concerned that there was a small chance that I could end up with some haloing or glare.
I was a little disappointed, as I'm stuck with buying expensive glasses year after year, but overall I felt a great appreciation that I had gone to see such a professional and cautious surgeon. I can only imagine what might have happened had I gone to see a less experienced, less cautious doctor.
Moral of the story: if you are concerned about your eyes, and want a doctor who will give you an honest opinion about whether you are a good candidate based on the facts and experience, then be sure to consult with Dr. Mandel.
JACQUIE KW.
---
Dr. Mandel, I want to thank you. I had left-eye cataract surgery 17 June 2013, and then right-eye cataract surgery 14 October 2013. I will be 62 years old in February 2014; I have worn glasses or contacts every waking hour since the 7th grade or for the last 50 years. You have given me my life and vision back. I was extremely myopic and the cataracts only made that worse, I also had all sorts of astigmatism… all gone!
Most of all, Thank You for giving me back the choice to drive or not, the craters of the face of the moon, the endless stars in dark night sky, the hummingbirds flitting and fighting over the best flowers and nesting sights, the gulls soaring and spiraling on the air drafts, and the big red hawks higher up on the thermals sparkling with the rising sun hitting their feathers!
Thank you, for all this…and the joy of re-discovering the immense wonderful, world I can now see so very clearly! So far I have 20-15 measurable in both eyes and only need "reading glasses" from the dollar store for reading, writing, and some computer work. I don't even have the words to tell you how very thrilled I am, how incredible my gratitude!
---
Having finally reached that point in life where I wanted to have cataract surgery, I thought long and hard about who the surgeon would be. I had LASIK surgery in 2002 because of extreme nearsightedness.
As a practicing eye surgeon in San Francisco, I know all of the eye surgeons in the Bay Area. I initially thought of the convenience of having it done near my home. However, having known Dr. Mark Mandel for the past 30 years I realized it was worth the trip to see him at his Hayward office.
As an eye surgeon who has had advanced fellowship training in corneal and cataract surgery I of course felt very comfortable having the procedure. But I knew that the post-operative outcome could be tricky following a prior LASIK procedure.
As I was one of Dr. Mandel's professors during his residency, I knew of his love and respect for the profession, his meticulous surgical technique and ability to personalize the surgical result.
So here I am three years later, continuing to practice ophthalmology and perform eye surgery. I also continue to teach the next generation of young eye surgeons and to mountain bike, drive to work and read medium size print without glasses. I will still use readers for extended reading and at times when needed in my practice. But most of the day I go without glasses. I am most grateful for Dr. Mandel's kindness, his skill, and my wonderful surgical outcome. Thank you!
Lee K Schwartz, MD
Professor of Ophthalmology
CPMC San Francisco