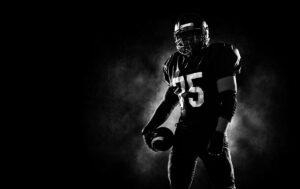 Tiger Woods, LeBron James and Lindsey Vonn are some of our country's most decorated and celebrated athletes. They share something else in common: they have all turned to LASIK during their careers to reach their peak potential.
You do not need to be a professional athlete to reap the benefits of LASIK. Even if you consider yourself a weekend warrior, LASIK can help you gain a competitive edge and greater enjoyment of the game. Read on as Bay Area ophthalmologist, corneal specialist and laser eye surgeon Mark Mandel, MD, explains why athletes of any caliber should consider adding LASIK to their game plan.
Improved Performance
The power and clarity of your vision directly influence your athletic prowess. LASIK can give you the great vision you need to track a fastball, hit a free throw or putt a golf ball into the hole. It helps with the crucial visual skills you need in sports, such as depth perception, contrast sensitivity and visual reaction time.
Allows Complete Focus on the Game
Another benefit to undergoing LASIK is that with clear vision, you can achieve complete focus on your game. You no longer need to find or put on your glasses or contact lenses before a practice or game, or worry about a contact falling out or your glasses fogging up during a key play. You can compete at your highest level in any environment or weather condition without the distraction of corrective eyewear.
Wide Range of Uninterrupted Clear Vision
Glasses are an inconvenience, and their frames can block some of your peripheral vision. Without glasses, you can enjoy a wide range of uninterrupted, crystal-clear vision. This will enable you to see your surroundings and react faster to any objects or players coming your way.
Get Back to the Game Quickly
Finally, consider that LASIK may be a good option for you because it will not take a lot of time away from the game. The procedure normally produces rapid visual improvement with minimal downtime. Depending on your specific sport and the potential for contact with other players, you may be able to get back to games, practices and conditioning within a few weeks. (Note: if you play a high-contact sport like basketball or kickboxing, you may be better suited to another type of laser surgery, known as photorefractive keratectomy, or PRK.)
Schedule Your LASIK Consultation Today
Dedicated LASIK surgeon Mark Mandel, MD, can sit down with you to discuss laser vision correction in more detail and determine what is best for your eyes. He will give you all the information you need to make an empowered choice about treatment. To request an appointment with Mark Mandel, MD, please call 510-886-3937 ext. 3 today.