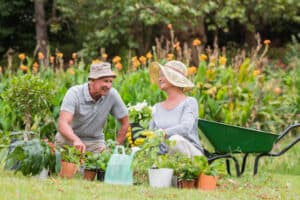 Cataract surgery can improve vision and quality of life — but can it also help you live a longer life? According to a new study, the answer is yes. Below, Mark Mandel, MD, of Optima Eye breaks down the study in more detail.
Study: When People See Better, They Live Longer
A team of ophthalmologists at the Jules Stein Eye Institute of the David Geffen School of Medicine at the University of California, Los Angeles looked at 20 years' worth of data on more than 74,000 women. All of the women were 65 or older and had cataracts. The women that had cataract surgery had a 60 percent lower risk of death — even though, according to the researchers, those women were sicker to begin with.
Dr. Anne L. Coleman, who published the results of the study in the Journal of the American Medical Association Ophthalmology, said that her team's study built on previous studies showing a lower mortality risk in men, too.
Dr. Coleman's team specified that the women who had cataract surgery were less likely to die of accidents, cancer and cardiovascular, pulmonary, neurological and infectious diseases. They believe that the visual improvements produced by cataract surgery make it easier to live a healthier lifestyle.
For example, being able to see clearly makes it easier to exercise and live an active life. It also makes it easier to read bottles of medicine and take the correct dosage. Additionally, the visual acuity and contrast improvement after cataract surgery reduces the risk of falls or driving accidents.
The benefits of cataract surgery far outweigh the risks. The procedure is very quick and the results are usually rapid. Advances in technique and technology make the procedure safer and more precise than ever. In fact, cataract surgery has a 98 percent success rate, according to Dr. Coleman.
Request Information about Cataract Surgery
If you have been diagnosed with cataracts and you want to find the best surgeon possible to handle your care. Dr. Mandel has been performing cataract surgery for over 30 years and consistently delivers excellent outcomes. In fact, many fellow doctors and professionals choose Dr. Mandel to perform surgery on themselves and their family.
Request more information about cataract surgery by calling Optima Eye today at 877-210-2020 ext. 3 or by sending us an email.