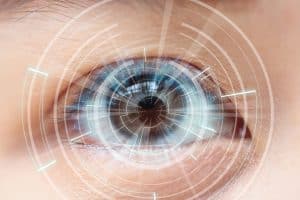 Many patients undergo successful cataract surgery each year. Recovering from this surgery often occurs without a hitch as you enjoy your crisp new vision. However, it is important to be aware of recommended precautions as you ease back into your normal routine.
Ahead, Mark Mandel, MD, outlines five helpful things you should know as you recover from cataract surgery.
Avoid Strenuous Activity
Following your surgery, you should limit activities and exercise that stress the body. This is because vigorous activity can increase eye pressure, which can disrupt your healing. During this time, you will want to take it easy and let your eyes rest.
Protect Yourself from Irritants and Injury
During recovery, it is common for the eyes to experience some sensitivity due to environmental factors. For example, if you cook often, the steam, spices, and heat may be irritating to your eye. Consider avoiding irritants and wearing protective eyewear, such as wraparound sunglasses, which can help shield your eyes from harmful dust and debris.
Shower Carefully
Exposing your healing eyes to water after cataract surgery could put them at risk of infection or irritation. Until your eyes heal completely, you should shower carefully, in an effort to prevent water splashes and steam from reaching the eye. You will need to avoid swimming and hot tubs for the same reason.
Protect Your Eyes While Driving
Cataract surgery may cause you to notice more brightness in your surroundings. Things such as headlights may at first seem too bright to look at as you are healing. You may want to think about getting a pair of quality sunglasses to help you adjust. Mark Mandel, MD, will advise you on when you can resume driving after surgery.
Closely Follow Mark Mandel, MD's Aftercare Instructions
You will be provided detailed instructions for taking care of yourself during your recovery, including medications, activity restrictions, and things you can do to support your healing. You will also be made aware of symptoms to look out for following your surgery, such as eye pain and flashes in your vision. Each patient is different, so make sure to closely follow your specific care plan to ensure that you have the best recovery possible.
Schedule a Cataract Consultation with Mark Mandel, MD
If you are ready to improve your vision with cataract treatment, contact Bay Area LASIK and cornea specialist Mark Mandel, MD, via email or by calling 877-210-2020 ext. 3 today.