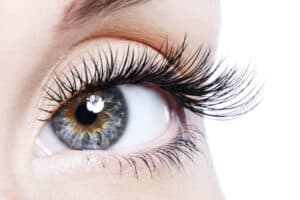 Life after LASIK is all about clarity, convenience and freedom. Below, trusted Bay Area ophthalmologist Mark Mandel, MD outlines a few of the many life-changing benefits of today's advanced LASIK.
1. Clear Vision
By reshaping the cornea with a cool-to-the-touch surgical laser, an ophthalmological surgeon can ensure that images received by the eye are focused on the retina with maximum sharpness. The result is a high-definition view that features a whole new dimension in clarity.
2. Your "Prescription" Stays the Same
For most patients, LASIK is a once-and-done procedure that permanently corrects vision. That means no more annual adjustments to your prescription. This long-lasting benefit of LASIK is especially true for patients who undergo the procedure after their eyes have fully matured, which typically happens in their early to mid-20s.
3. Panoramic Views
After LASIK, your field of vision is wide open, without the visual intrusion of eyewear. You'll enjoy the convenience and freedom of unlimited peripheral vision, unframed by frames.
4. Reading Is a Breeze
At age 40 or above, you are likely to experience presbyopia, the condition that makes it harder to read small print at close distances. If we perform monovision LASIK (one eye distance and one eye near), most patients achieve superb vision at distances near and far, meaning there's no need to rely on reading glasses or bifocals when reading books and magazines.
5. Future Savings
Prescription lenses with frames typically cost hundreds of dollars. If your prescription changes frequently, or you simply have a habit of misplacing or cracking your glasses, the expense will be substantial.
Costs for contact lenses add up quickly, too. Depending on the recommended frequency of disposal, you will pay several hundreds of dollars each year for fresh lenses. Contacts that correct for astigmatism will be more expensive. During your regular eye exam, you will also pay extra for an additional contact lens fitting. LASIK eliminates all of these future expenses.
If you would like to know more about the benefits of LASIK, we encourage you to schedule a personal consultation with Bay Area ophthalmologist Mark Mandel, MD. Contact Optima Eye by emailing us or calling 877-210-2020 ext. 3 today.