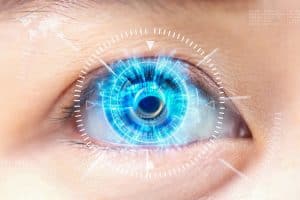 A cataract is a clouding of the eye's natural lens, which can eventually impact vision. If cataracts are making it difficult for you to engage in your normal activities of daily living, your eye doctor may recommend cataract surgery. During cataract surgery, the eye's natural lens is removed and then replaced with an artificial lens. Once the natural lens is removed, it is not possible for cataracts to return.
You may be surprised to learn that you have different options when it comes to cataract surgery. These options include the traditional technique as well as LenSx laser surgery technique. Read on as Mark Mandel, MD, explains how LenSx laser cataract surgery customizes the traditional technique.
Traditional Cataract Surgery
Cataracts will not go away on their own. The only way to remove a cataract is through surgery. Traditional cataract surgery and LenSx laser cataract surgery are similar procedures. During both procedures, the cataract surgeon removes the clouded lens and replaces it with an artificial lens. The difference between traditional cataract surgery and LenSx laser cataract surgery is how the procedure is performed.
During traditional cataract surgery, the cataract surgeon does not use a laser. Instead, the surgeon uses traditional surgical instruments and blades to make the necessary incisions and break up and remove the cataract.
LenSx Laser Cataract Surgery
Traditional cataract surgery is safe and effective. However, cataract surgery can be more tailored to the unique features of you eye by LenSx laser cataract surgery. During LenSx laser cataract surgery, the LenSx laser is used to perform many of the critical steps of the cataract surgery.
The LenSx laser allows the cataract surgeon to customize the procedure to the unique features of each patient's eye. This is done using advanced technologies prior to and during the procedure. Prior to the procedure the advanced technologies gather important data and measurements to plan the procedure. This allows the surgeon to significantly decrease or even eliminate astigmatism and also place the opening for the artificial lens implant exactly where the surgeon wants it to help optimize lens placement.
During the procedure, the previously gathered data is used to program the laser. The combination of data, technology and the laser allow the surgeon to precisely perform the treatment plan in a manner not available with traditional methods. This is because of the accuracy of the LenSx laser.
LenSx laser cataract surgery utilizes the most advanced technologies to perform a procedure that is unique to the patient. The technique is both precise and effective.
Schedule a LenSx Laser Cataract Surgery Consultation at Optima Eye
If your optometrist has recommended surgery to remove your cataracts, then it is time to schedule a LenSx laser cataract surgery consultation at Optima Eye. Please contact Bay Area cataract surgeon Mark Mandel, MD, by sending an email or calling 877-210-2020 ext. 3 today.