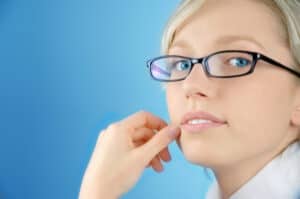 With so many LASIK surgeons to choose from, how do you know which one you should trust with something as precious as your eyes? Refractive specialist Dr. Mark Mandel and his team at OPTIMA have broken down the most important points to consider in order to get the level of care and experience you need in a LASIK surgeon.
Specialized Training
Ophthalmologists are the only doctors permitted to perform LASIK surgery, but not all ophthalmologists are equal. Some ophthalmologists perform few LASIK surgeries. In order to get the best care possible, choose one who has specialized training in refractive surgery. Dr. Mark Mandel completed his fellowship in refractive surgery and performs LASIK surgeries on a regular basis.
Level of Experience
Even with the proper level of education, an eye surgeon is not always comfortable and experienced with all eye surgeries. Their track record in LASIK is an important thing to consider when choosing them to perform your LASIK surgery. This includes how many LASIK surgeries they've performed over the years. An experienced LASIK surgeon performs hundreds of LASIK surgeries alone in one month. Dr. Mark Mandel has performed over 60,000 LASIK and laser vision procedures over the course of more than 30 years of practice.
Patient Referrals
Glowing patient referrals are a good indicator of a trustworthy, experienced LASIK surgeon. A great surgeon will have a good name in the community, as the "go-to" surgeon for LASIK. Look for a LASIK surgeon who has left a trail of happy patients. Are your friends who have had LASIK surgery eager to refer you to their doctor? More importantly, does your primary care doctor have someone whom they trust with their own eye care, and someone to whom they refer their patients? Dr. Mandel, considered the "doctor's doctor," has performed LASIK surgery on hundreds of eye doctors and other physicians as well as their family members.
Latest Laser Technology
Experienced LASIK surgeons should be using the latest in laser technology for their surgeries. These technologies include the bladeless method of the surgery, where a laser is used to cut the corneal flap. This is a much safer and more precise form of the surgery, as the laser is used in place of a sharp blade. Wavefront technology, another LASIK technology advancement, uses a laser to map an individual's cornea and how light waves interact with the eye. This technology is used to measure and correct both "lower order" abnormalities (including nearsightedness, farsightedness, and astigmatism) and "higher order" abnormalities (including night vision problems). At OPTIMA, Dr. Mark Mandel uses his "All Laser LASIK" surgery (without the use of a blade) as well as wavefront lasers to measure each individual eye for the maximum in care and precision during the LASIK procedure.
Would you like to learn more about LASIK surgery from experienced LASIK surgeon Dr. Mark Mandel? Schedule a free consultation with the doctor by contacting his practice at 877-210-2020 ext. 3.