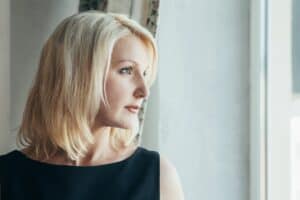 Regularly checking your eye pressure is an important way you can help preserve your vision for a lifetime. Elevated eye pressure can occur without symptoms, and is as dangerous to your eyes as high blood pressure is to your organs. It is often the first sign that you may be developing glaucoma, a leading cause of blindness.
Below, experienced Bay Area ophthalmologist Mark Mandel, MD, discusses prevention and treatment strategies for this serious condition.
Elevated Danger
The cause of elevated eye pressure, known as ocular hypertension, is an imbalance in production and drainage of aqueous humor, the fluid inside your eye. Pressure builds as the eye creates new fluid and the channels which normally drain the aqueous humor become obstructed or damaged. Once that happens, internal pressure rises, and major damage to the optic nerve can result.
In many cases, there is no observable damage to the release channels, yet the natural system of drainage unexpectedly stops working. This system can also be disrupted by an injury to the eye (e.g., a sports injury or car accident) that damages those vital drainage channels, setting in motion the increase in pressure.
Additional Causes of Ocular Hypertension
You are at greater risk for developing ocular hypertension is you are over 40, have thin corneas or a family history of glaucoma. African Americans also have a statistically higher risk.
Use of steroids, including steroid eye drops that are sometimes prescribed after eye surgery, is also linked to elevated pressure within the eye. In addition, ocular hypertension may suddenly appear with the onset of other eye conditions, such as pseudoexfoliation syndrome, a condition related to age and genetics in which small protein fibers accumulate, clump together and block the free flow of fluid within the eye.
Pigment dispersion syndrome can similarly cause accumulation of drainage-blocking particles in the eye. When this condition occurs, granules of pigment break loose from the iris and obstruct one or more channels.
If you would like to know more about elevated eye pressure and ways to protect your vision, we encourage you to schedule a personal consultation with Bay Area ophthalmologist Mark Mandel, MD. Contact Optima Eye by emailing us or calling 877-210-2020 ext. 3 today.