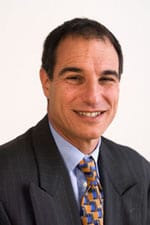 Dr. Mark R. Mandel, a premier provider of LASIK & cataract surgery in the San Francisco East Bay Area, has released a new website to serve the needs of his current and prospective patients. Located at http://ceatus-optima-eye.loc, the website is a complete resource for eye care information and includes information on various vision conditions and the treatments available to alleviate them. The new website is just one component of a new online marketing strategy employed by the practice to drive more patients to their Hayward, Castro Valley, Concord and San Jose office locations.
OPTIMA's website has been modernized and redesigned with the user in mind. Current and prospective patients will find it easy to get the information they are seeking, including vision correction options, biographical information on Dr. Mandel, directions to the practice, financing options and more. The website also highlights the principles that OPTIMA is founded upon: trust, experience and innovation. Dr. Mandel is one of the most well-known eye surgeons in Northern California and is committed to offering the very latest and safest treatments.
Patients who are considering treatment at OPTIMA can get a glimpse into the kind of care they can expect by browsing through testimonials of former patients. Men and women who are from outside the East Bay area can also read about the accommodations that Dr. Mandel and his staff make for out-of-town patients.
More about Dr. Mark R. Mandel
Dr. Mark R. Mandel is an experienced ophthalmologist who has more than 30 years of experience performing LASIK and cataract surgery. He has performed more than 60,000 LASIK procedures and more than 10,000 lens implant procedures. Dr. Mandel is widely known for his expertise in the field and frequently performs vision correction surgery on other doctors and optometrists. If you are interested in learning more about Dr. Mandel and the OPTIMA team, please contact the practice today at 877-210-2020 ext. 3.
1237 B Street
Hayward, CA 94541
510-886-3937
optimaeye.clients.ceatus.com